At the time of writing this, we are still in the midst of the pandemic and the youth football season has just kicked off.
Many young players have just found new teams for the coming season ahead but what about the ones who are still searching?
When you are searching for new football team/coach it can be a daunting experience.
What should a club have in place before choosing it? What questions should you ask a coach before your child arrives for their first session?
Remember, your child's coach will be with your child 2-3 times a week and they will have a huge influence on your child as they are 'in charge' of picking the team.
So we should be taking this as seriously as we would with anything that we decide to get our children involved in.
All this and more will be discussed in this post.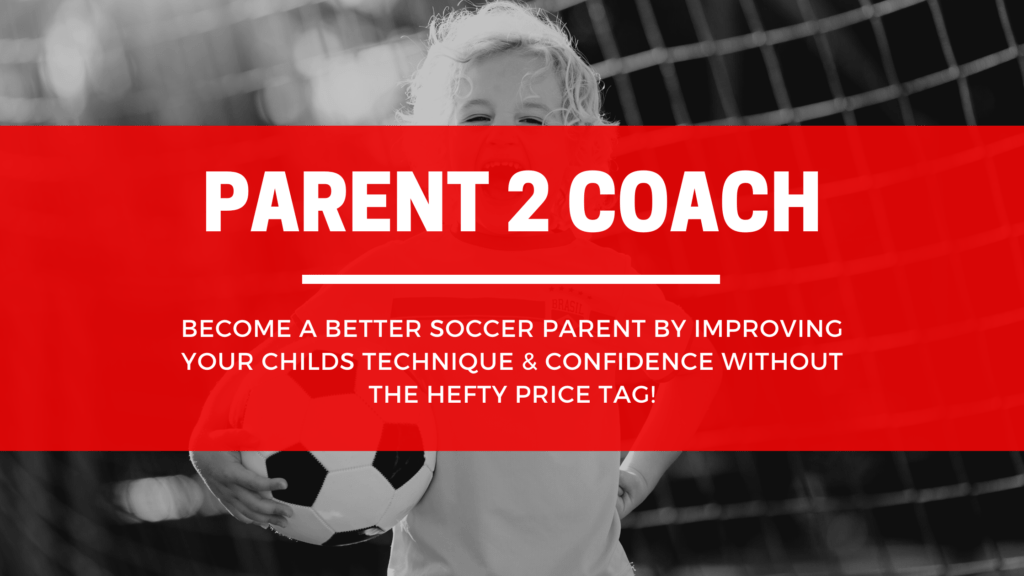 What To look For When Choosing A Football Team!
There are hundreds of local football teams in most City's across the UK and I imagine this is very similar in other countries.
But as we all know some are better than others and there are some key things to look out for when assessing what to look out for.
Here are some of the main things that I would encourage all parents to review when choosing a youth football team.
Awards/Accreditation
This will most likely be the first thing that all parents recognise when searching for a club. In the UK, accredited youth teams will have what is called a 'charter standard' award.
When a club has a charter standard award, they are normally entitled to a number of benefits to help attract & retain players & volunteers.
They also get access to funding for football equipment & tailored support from the local Football Association, meaning support with upskilling the club's coaches.
What Are They known For?
No doubt, if the club has been around for a period of time they would have developed some form of reputation.
Do they have reputation for developing players? what can you find out about their coaches? How do they work with parents?
These are the sort of things that we want to be aware of when researching youth football clubs. Normally most sides now have some form of a website to give parents an answer to these sort of questions. If you struggle to find one give them a ring and ask them directly.
What Do They Stand For?
For me this is a big one, and it's normally not mentioned by many clubs which is the club philosophy!
What is their ethos? How do they like to develop players?, do they give equal playing time to all players?
Ideally, you want to hear that the club have their own footballing culture that values player development over everything else.
Safeguarding
Finally, a very simple one that I would expect all youth football teams to have in place is their consent forms & safeguarding policies in order.
Do they ensure that all coaches are first aid & safeguarding trained? have all coaches had their DBS checks (criminal records check).
If a club cannot confirm any of this then I would be weary of sending your child to play for that team.
Now there are more things that I could include but I believe these are the most important to be aware of. If you can use the following above as a baseline to go from, it will make your club selection process a lot easier.
Now, let's look at the next component in the club selection process which is your child's coach!
Do not take this likely, as I would put this part of the selection process as the most important thing that you must do before making your decision to choose a team!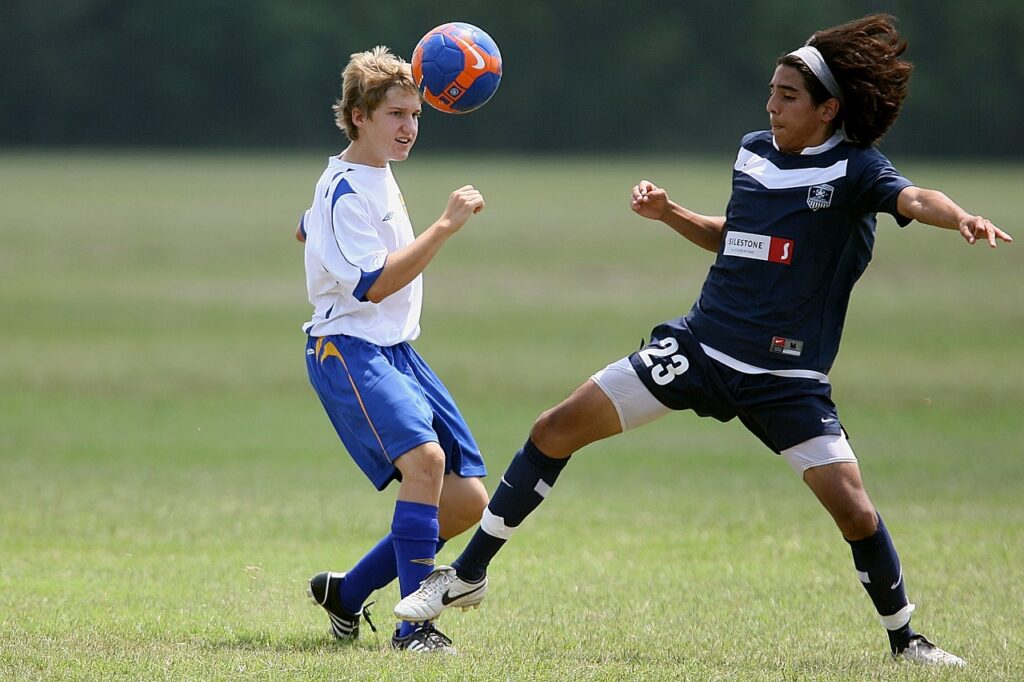 What To Look For In A Youth Football Coach!
Before we begin taking a deep dive into what we should look for in a youth football coach, it's important to note that the majority of coaches in grassroots football are volunteers so don't expect to find the next Pep Guardiola.
But that doesn't mean that we shouldn't expect a certain standard, and if we look hard enough you can find good coaches out there.
So let's begin taking a look at what a good grassroots coach should look like.
Do They Have A Passion For Developing Players?
I begin with this particular question because I believe this can be a barrier for everything else that a good grassroots coach should have.
If the coach has a focus on developing players and places this above everything else then this is a good starting point.
Unfortunately, there are coaches who forget that in the development phase, results mean very little. How we win as coaches, are by making players better!
Are They Organised?
How organised a coach is will also say a lot about a coach. Nobody wants to turn up at a session only to see that the coach is always late with nothing set up for when the kids arrive.
Remember that these coaches will eventually be role models to your child, and it's important that they set good examples to follow.
This is why I recommend that you take your child to at least 3-4 sessions, before making a decision to join. This will give you an opportunity to see how the coach operates and whether they are punctual or not.
How Do They Interact With Parents?
Ideally, the coach should make a personal effort to build a good relationship with parents. Look out for things like the following;
What do they use to communicate parents? i.e messenger service or software.
How often do they communicate with parents?
Do they use social media to share updates about the team?
Do they speak to parents face to face after training & matches?
Finally, do they make a special effort to inform parents about what they are trying to achieve with your child's development?
If your coach makes an effort to attempt all of the above, it is a very good sign that they take pride in what they do.
Are They Approachable?
Judging from my own experience when choosing a football coach, I like a coach who is very approachable.
If your coach makes it well known that parents cannot talk to the them, then I would take that as a bad sign.
I can understand why some coaches would prefer not to deal with parents at all (due to their bad experiences with a few), but I believe this to be a bad move for coaches.
Having the parents on side and re-enforcing the coaches message can be powerful! and the good coaches realise this.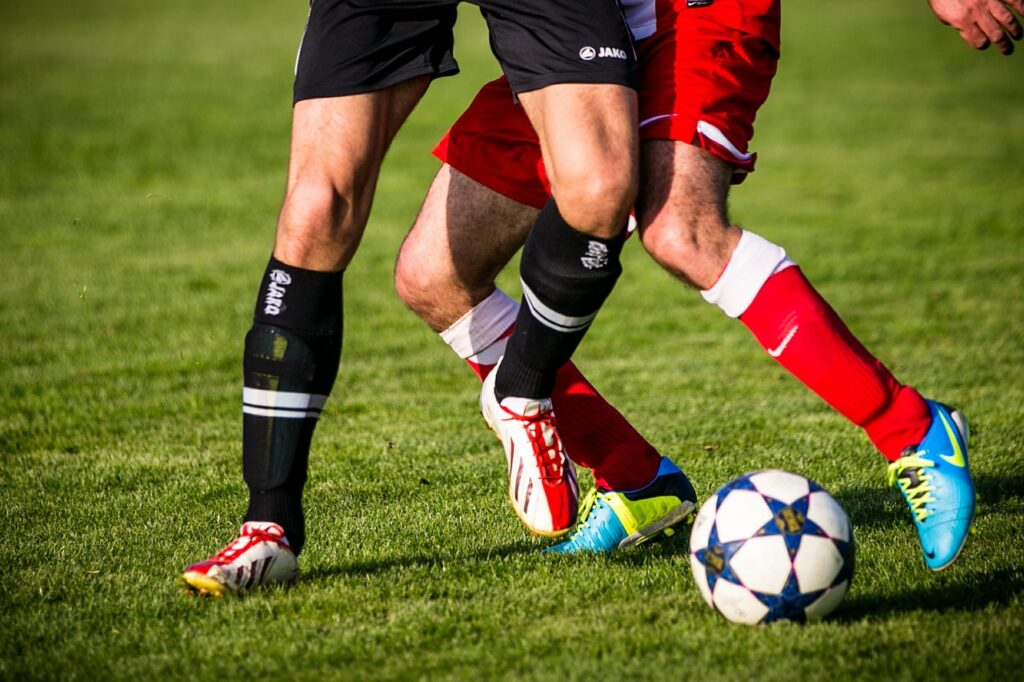 Do They Know How To Work With Children?
I have seen some UEFA B licence coaches work with children and struggle to get through to them. I have also seen level 1 football coaches who were brilliant with children and just knew how to get on their level.
Don't be fooled by a coaches qualifications, yes this is a good starting point for judging a coach's capabilities but always watch them in action.
If the coach doesn't know how to interact with children then they will struggle to get their message across to them.
They might have all the know-how in coaching but this means nothing if they don't understand how kids work.
Here are a few things to look out for;
Do they use humour as a way of building a positive relationship with the child and getting their message across? not essential, but it's a great asset for a coach if they have it in them.
Do they make an effort to talk to the children in a way that they understand? i.e bringing themselves down to their level or using language that helps them understand what they want from a session.
Lot's of demonstrations and visual aids! This is highly effective with adults as well but even more so with children.
Do they vary their tone of voice to engage and emphasise their points?
Again, use the first few sessions to assess how well the coach works with the players.
What is Their Coaching Philosophy?
How do they like their teams to play? What is their idea of good football? Do they make an effort to make their coaching philosophy clear to the parents & players?.
All good coaches will have an idea of where they want be and how they are going to get there.
Before you make a decision on your child's youth football team, be sure to ask them the following;
How do you like your teams to play football?
Do you rotate their positions from time to time to help them become more multi-functional players?
How do you ensure that the players are respectful in training and on match days?
Do you believe that you should allow the players to make their own decisions & take risks or do you prefer to give all the instructions for the players?
Obviously, you don't need to word it like I have but this was just to give you an idea of what to look out for.
What Coaching qualifications do they have?
I decided to leave this one till last because having the qualifications doesn't mean they will be the right coach for your child.
Of course, any coach who seeks to work with children in football should look to take the appropriate qualifications at some point but this shouldn't be the only thing that you look out for.
In the UK, ideally, you would like a coach to at least have the FA level 2 or working towards it, but most tend just have the FA level 1.
If you happen to live in different country, be sure to check out your national football associations website for information on their coaching pathways.
Conclusion!
As I mentioned earlier, there are many things that I could have included in this post but it is important to focus on the foundations first to increase the chances of finding a good fit!
Too often, I see parents just base their decisions on things like locality or the fact that it came up first in the search engine.
Don't let this be the only prerequisites for choosing a team because if you make the wrong choice it could have a lasting effect on your child.
There are some good coaches out there doing some brilliant work but unfortunately, not all can be put in this bracket.
Always keep this mind whenever you are choosing a youth football team or coach for your child.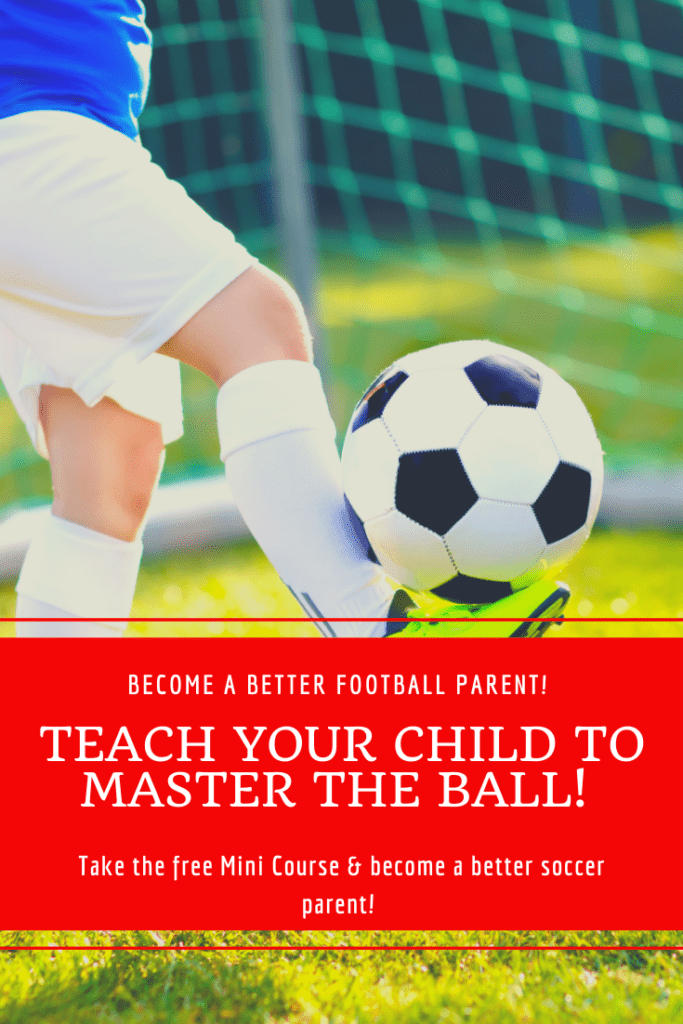 GIVE YOUR CHILD THE BEST TRAINING ON THE MARKET!
Sign up now and receive our FREE master the ball mini-course to take your child's game to the next level!
Get Free Access Today!